Magicians and Illusionists in Peru
Peruvian magic magic trujillo-perú ilusion magic trujillo.
peruvian Magic
magic Trujillo-Perú
ilusion magic trujillo
Show of magic and varieties
Kids parties in Peru - amarillasperu.net
We provide all types of service needed for your celebration, whether baby shower, children's parties, weddings, shows Creole buffets, sound, film, crazy hours, and so...
Artists in Peru
http://peru.fiestaza.com/guide/artists.htm
Amenizsmo weddings - weddings - anniversaries - tributes - family parties, employers, 15 years and all event. ...
Organization of children's events and puppet magic show jumping with Miniferia chiquitecas and inflatables.
Magical diversion and much more for children, adults and companies with German magician Jan Trommler.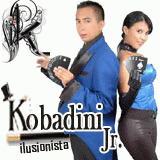 Magician and international, specialistic ilusionist in infantile magic and adult.
Clowns and party animation in Peru
We marife children's events and offer you the best in children's show, we have a large staff of clowns, entertainers, dancing, dolls of all your...
Celebrations: articles in Peru - amarillasperu.net
Peruvian tropical group of cumbia and chicha....
We are a company dedicated to decorating and organizing all kinds of parties, both children, and adults, and everything related to decoration and events, we use the best materials with the best quality possible to make your holidays a different event special and unique, and colorful Discover the magic of our theme at children's parties. Handmade cakes decorated with her
More...
We are the funniest and ingenious infantile show with many contests, novel and original, invited globes, dances and personages? those that your you know! Infantile Maquillaje, multicoloured chicoteca, lights and many surprises more!
We offer: Show of live Barney: original voice to the TV.
Show of Lazy Town: interpreted by a gymnast.
Show of Power Ranger forces mystic: with acrobats.
Show of Place live
More...
Sale products articles of magic for professional and aficonados magicians
Goodies for children's parties in Peru
Magical store Peru, magic of close up- great illusions scene magic (original American and Korean products)....
With more than 30 years of magical experience at international level nacionl and.
Magical store Peru, magic of close up- great illusions scene magic (original American and Korean products).
Nuestras Páginas Amarillas en Español
Les invitamos visitar también: