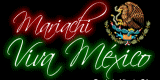 Peruvian International Mariachi Viva Mexico Mariachi Lima Peru
100% professional musicians, young good-good uniformity.
Impeccable suits, embroidered hats, instruments purely Mexican.
Repertoire and suitable for all occasions, we cover all the genre Mexican, Peruvian music and the best dance music of the moment.
We serve all kinds of meetings, parties or events.
The show is guaranteed and entertainment.
Mariachi Viva Mexico of Luis Alberto Gomez R.
More...
More...
- Santiago de Surco - Lima - Peru
| | |
| --- | --- |
| Telephone: | Fijo: |
| Cellphone: | |
| Nextel: | |
Rpte: Luis Alberto Gómez Ruiz
Mariachis peruanos, mariachis de Lima, mariachis Peru, mariachis precios, mariachis a1, charros de Peru Lima, charras, mariachi limeño, mariachis show, eventos, servicio de mariachis en Lima Peru, el mejor mariachi